A KEyON account will now be required before you will be able to pre-register for any online or in-person EarlyON Child and Family Centre programming in Waterloo Region. Visit KEyON.ca to create your account.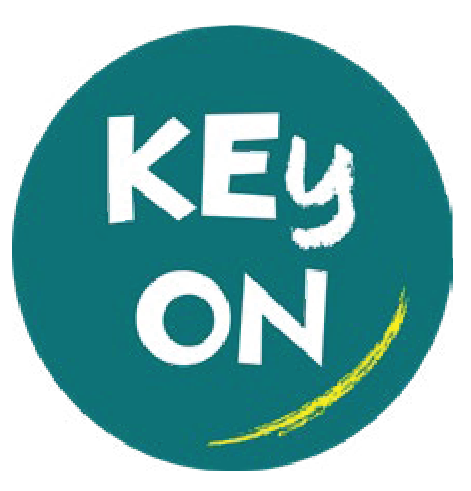 EarlyON | Waterloo Region Programs
Baby and Me
Learn, and play together with your baby while connecting with other families through music, songs, finger plays, rhyming, conversation and other activities. Our EarlyON Facilitators are there to support you in finding parenting information, resources and referrals.
Connection and Conversation
We invite all parents and caregivers to join us on Zoom for conversations with each other and our EarlyON Facilitator about parenting, child development and more in a relaxed atmosphere. We welcome your children to attend with you and will include songs and activities each week.
Explore with Us
Join other children and families as we explore literacy, numeracy and science based activities. Together, we will create, problem solve, and gain a stronger understanding of our world through play.
Music and Movement
Join an EarlyON Facilitator and other families as we sing, dance and explore music and movement together! Children and adults of all ages are welcome!
Parenting My Baby
Having a new baby is a time of change, discovery and often many questions. We invite you and your baby to come out and meet other families with babies for discussion around a variety of topics. An Early Years Professional will offer up to date information/resources and support.
Ready Set Move
Encouraging physical activity supports your family in making healthy lifestyle choices. Following the most up to date physical literacy practices, an EarlyON Facilitator will engage in physical activity with you and your child that focuses on the development of fundamental movement skills.
Venez Jouer et Chanter!
Venez Jouer et Chanter est un programme en français qui intégrera le chant et la danse avec une activité amusante!
Targeted Specialty Programs
Baby Connections (6 to 12 months)
The Baby Connections program was developed as a resource to help parents/caregivers introduce early literacy skill development to their infants who are 6-12 months. Join us to gain confidence in playing with and promoting literacy and learning with your baby and receive a free Baby Connections Resource Kit.
Infant Massage (Birth to 12 months)
Building a strong attachment with your infant is one of the building blocks to social development. This program is a great way to build this attachment while learning techniques for stimulating, relaxing and providing relief for your infant.
Make the Connection 0-1 and 1-2
Make the Connection incorporates hands-on parent-baby/toddler activities and discussions to help parents reflect on key components of secure attachment. This secure beginning sets in motion a positive course for a child's social and emotional well-being, learning in school and contribution to society.
Parenting in a New Society
Welcoming Parents from different countries: to learn more about raising your children in Canada, to get to know helpful resources in the community and to make new friends. Visit https://www.ourplacekw.ca/programs for more information.
Preparing for Parenthood (Prenatal)
Planning a pregnancy and expecting a new baby are both exciting times full of change, growth, discovery and often many questions. Preparing for Parenthood is a free program series that offers information about having a healthy pregnancy and becoming a parent. Visit our Preparing for Parenthood web page for registration and session information.
Sleep and Your New Baby (Birth to 12 weeks)
Region of Waterloo Public Health and Emergency Services and the EarlyON Child and Family Centres in Waterloo Region are inviting you and your baby to a free session to help you get to know more about your baby's sleep patterns and how to respond. Visit our Sleep and Your New Baby web page for registration information.