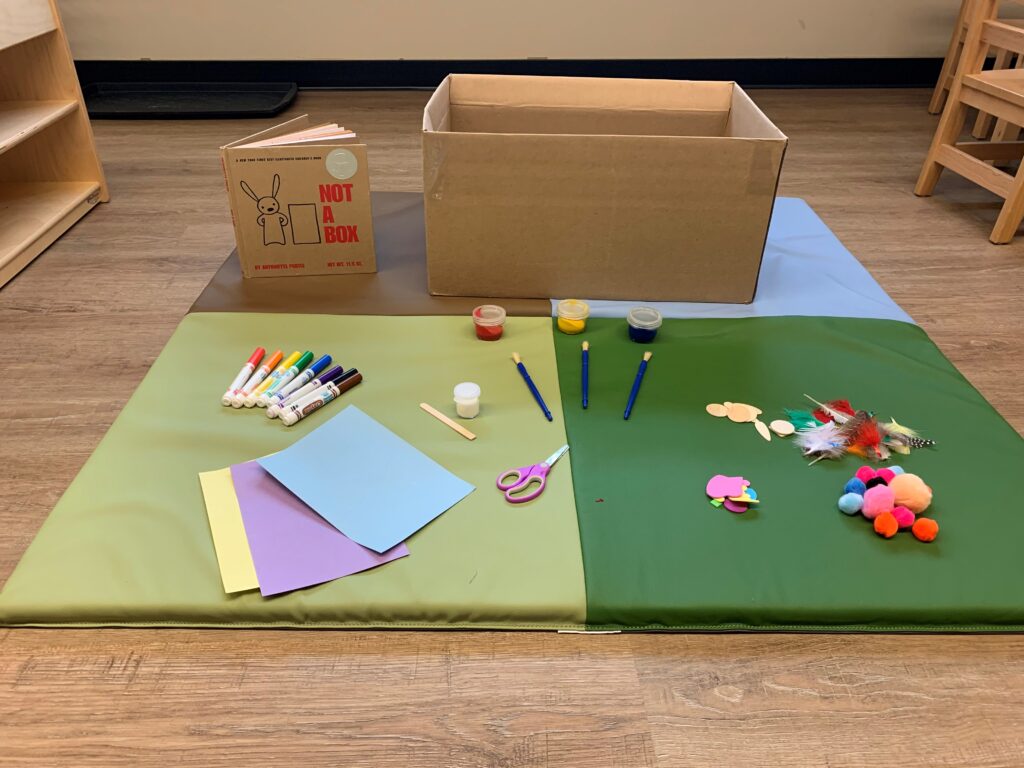 For those families who are not ready to play in close contact with others at this time, this Individual Family Space program provides a physically distanced environment. Our EarlyON team will provide you and your child with an individual family space where you will have the opportunity to explore a variety of fun, developmentally appropriate, and interactive learning opportunities together. Individual family spaces will be set up to allow physically distanced conversations with other families and EarlyON team members.
Registration closes at 09:00AM one business day before the session. Our team will call you to ask your child's interests to help to plan the toys and materials we will set up in your Individual Family Space. Each individual family space will be set up to reflect the age of the children who are pre-registered and when you share your child's interests, your individual family space will be tailored to your child.
This program is intentionally designed to provide Individual Family Space programming. Families will be asked to remain physically distanced.
Where is Individual Family Space Programming Available?
EarlyON | Cedar Creek (55 Hilltop Drive, Ayr, Ontario, N0B 1E0) Register Here

Tuesdays 1:30 – 3:00pm, April 26
Thursdays 9:30-11:00am, April 21, and 28

EarlyON | Riverside (250 William Street, Elmira, Ontario, N3B 0B9 Register Here

Thursdays 9:30-11:30am, April 21, and 28
Thursdays 1:30-3:30pm, April 21, and 28

EarlyON | Roger Street (161 Roger Street, Waterloo, Ontario, N2J 1B1) Register Here

Mondays 1:00-3:30pm, May 2, 16, and 30
Tuesdays 9:00-11:30am May 3, 10, 17, 24 and 31